Automate your content discovery & sharing
Manage your content, blogs & social networks more effectively
The core of our service is a FEED.
Some people call them RSS feeds, RDF feeds, web feeds, atom feeds, channels, xml feeds, news feeds and other weird names we are yet to find out. We call them content feeds.
Feed is actually a very smart little file that updates its content as soon as its source updates. Think of it as a "container" for your content. For example, if we have a feed from CNN, and CNN publishes a new article, our feed immediately updates with the new item, containing this article. And we can utilize this functionality in so many different ways. So here is your process of working with content "the smart way":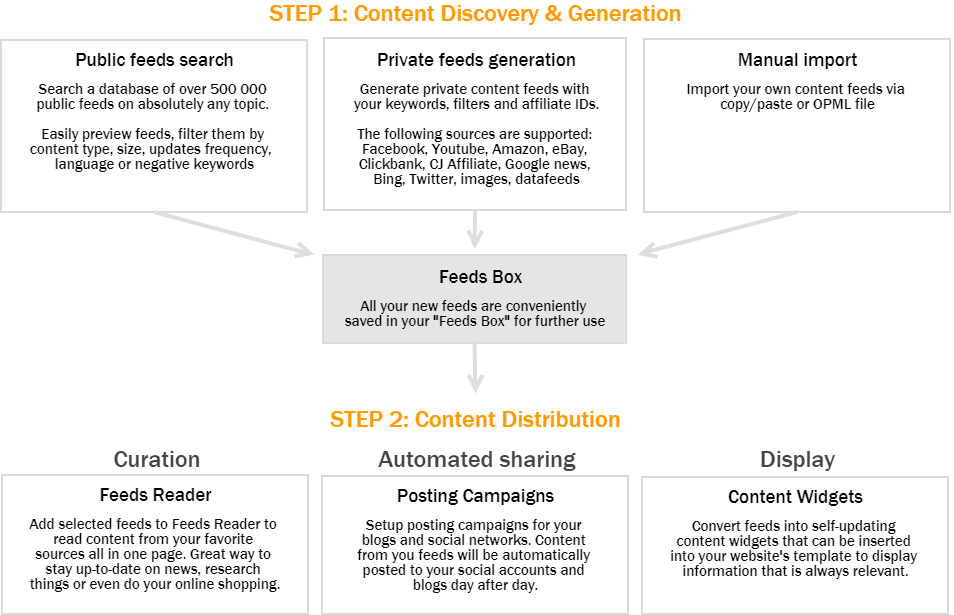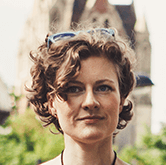 Don't know what to share?
Search for public feeds related to your niche. Generate private feeds with content from Youtube, Amazon, Google News and more. Setup automated posting campaigns for your blogs and social networks.

Your audience will love you for frequent updates of quality content and will always come back for more. Build your authority the smart way!
Internet & affiliate marketers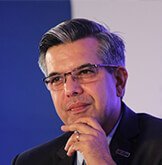 Generate private content feeds with products from Amazon, eBay, Clickbank or CJ Affiliate with your affiliate ID in them. Create hundreds of niche blogs or social accounts. Use your RSS Ground account to setup automated posting campaigns with that monetized content.

Watch floods of money in affiliate commissions pour in… Enjoy the life you deserve!
Promotion & eCommerce experts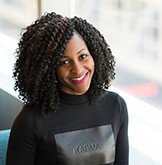 Need more quality traffic?
Create a bunch of web 2.0 properties such as social accounts and pages, WordPress or Blogger blogs related to your main website or eCommerce store. Use your site's RSS feed to distribute content to all these properties.
Enjoy improved SEO and avalanche of new visitors. Not exactly sure how it's done? Don't worry, we provide extensive knowledgebase to help you use our service.
Reduce your content discovery time by over 70%. Stop looking up websites and searching through their source code for the RSS feed. Use our public feeds search tool to get access to over 500 000 feeds on any topic you can think of.
Preview and fine-tune your search results using advanced filters. Conveniently save the feeds you like to Feeds Box for further use.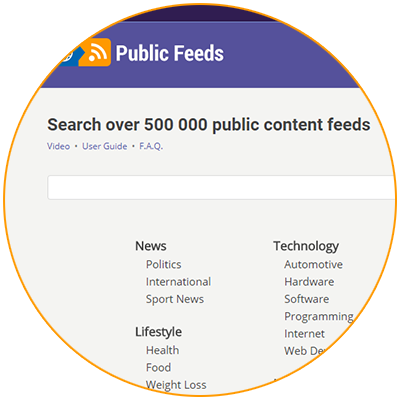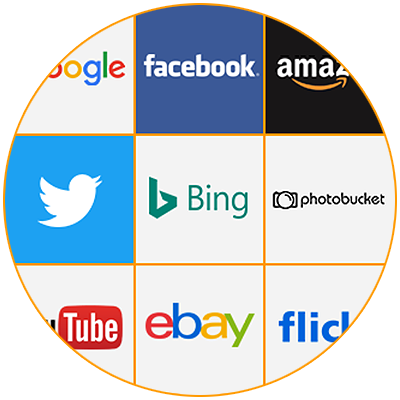 You can generate feeds from sources that don't have feeds by default by using your keywords and a set of filters. Content such as Facebook pages or Twitter tweets, Amazon or eBay products, Google or Bing news, YouTube videos or Flickr images are just a click away.
Automate sharing of this awesome content to your blogs and social accounts.
Working with datafeeds? Smart thinking. We offer a unique and very advanced tool that allows you to convert any datafeed (.csv or .txt product file) into RSS feed with your affiliate ID embedded. After that it is compatible with our system and can be use in automated posting campaigns, content widgets or Feeds Reader.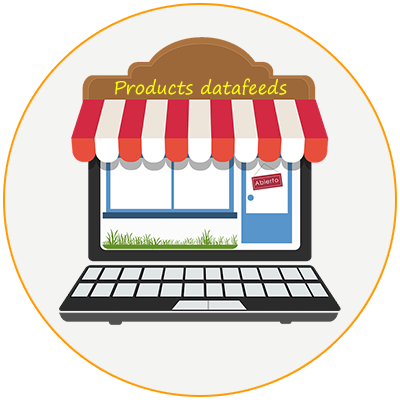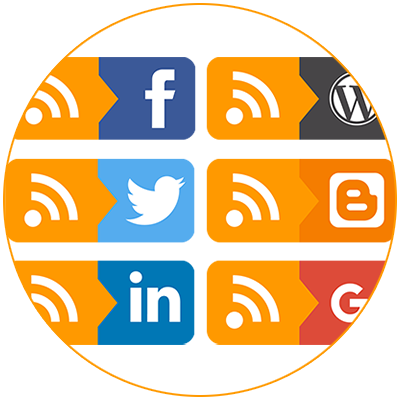 Automated content sharing
Still sharing content by hand? That's so last year! Grab your public and private feeds and setup automated posting campaigns for your social media and blogs.
Need to constantly update hundreds of blogs or social accounts? We've got you covered. Setup your posting campaigns and forget it.
Go enjoy your life!
Monetized content? Content with your affiliate links? Definitely. We offer you tools to easily generate affiliate feeds from sources such as Amazon, eBay, Clickbank or CJ Affiliate. Heck, you can even bring in any eCommerce datafeed and make it work with our system.

Automate posting of products with your affiliate links to your blogs and social networks or display them on your website via Content Widgets. You choose your way to make easy money!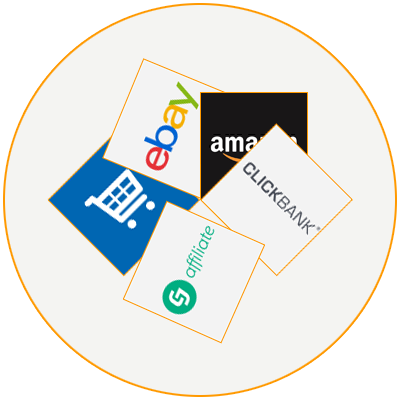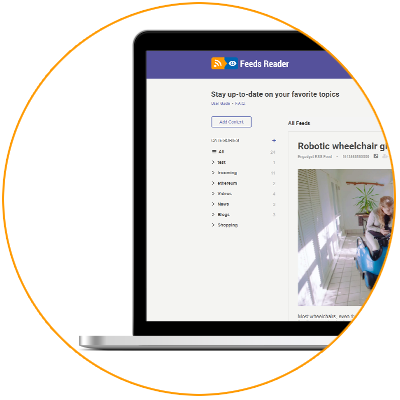 Not just reading… content curation.
Your head will spin from ideas when we tell what you can use our Feeds Reader for. Here is just a few examples:
Display relevant and self-updating content on your website in the form of content widgets. Select feeds from your Feeds Box, convert them into a Content Widget in php, javascript or iframe format and simply add it your website's template.

Have an eCommerce store? Display relevant news in your sidebar or related videos in your footer. There is no limit to what can be done!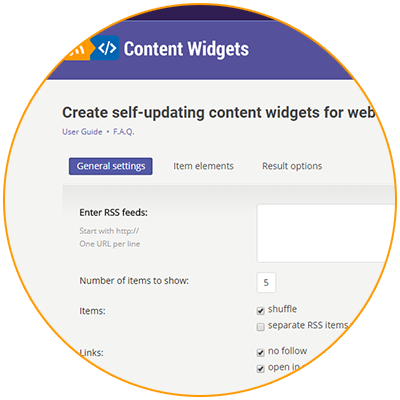 Finally I found what I was looking for. RSS Ground is a perfect tool for my needs. It's a really great help in feeding my numerous blogs with fresh content. I used to create niche blogs and had to use different "ersatz" ways to find fresh content to fill in. Now I got this wonderful all-in-one content processing toolset.

Thanks guys for your service. I'm your loyal customer.
Thanks for letting me know what the heck RSS really is. I can now follow all latest updates on my topic via Feeds Reader. Tons of information nicely delivered. Can't even decide whether to admire RSS developers or your service - both have done a great job.

Well, thanks for bringing these novelties to me.
To the developers of affiliate feeds generators, eBay Feeds tool is something. I got my eBay Affiliate ID and you gave me the idea on how to use it. I now promote different products on cats topic in my Facebook pages. Works just great!

Thank you for the idea! I have decided to get registered with Amazon and ClickBank (just in case)))
Hi everyone! This is an excellent product. I've used quite a few but this one is the most reliant.

Looking forward to seeing what else these geniuses come up with.

I think this is one of my best investments.
These are really easy to use automated content posting tools. Lots of functions, customization and settings. Can't think of any cons at the moment. All seems to work fine and stable. Recommend annual subscription for greater benefit.

Great support team, too. Helpful, comprehensive, fast.
Just a note of thanks. PUBLIC FEEDS SEARCH is fast. Feeds selections cover all the options, blog, news, search results, etc. Unlike a lot of feed generators on the net, it doesn't generate additional baggage, ie hidden backlinks to the service.

Good job. Thanks again.
Way to go guys! A complete set of content feed tools in one place.

I can't even imagine anything else for my needs. If I get any ideas, I promise I will let you know right away.

I'm so glad you support this service.
Great service guys.

Would love to offer to my customers so they could create their own blogs with content.
It is really amazing set of tools you guys offer. Huge time saver, just WOW...

Clickbank feeds are just simple and great and are making a difference in my revenue already. Ebay feeds are bringing some dough, too.

Keep it up, guys!!
I'm quite a social media junky. Run several media accounts at a time. Can't even explain how RSS Ground useful and helpful in my case. Just a huge, huge time saver. I can send timely updates too all my social network accounts and blogs. Everything automated! Just like that!

I'm in seventh heaven!
Everything you need is under one roof
Are you still paying for a bunch of services such as Feedly, Buffer, dlvr.it, twibble, Fetchrss or similar?
RSS Ground lets you organize all your content management activities in one place, so you (or your team) can focus on one important thing:
It's like hiring a team of content managers for a fraction of the cost. We let you work with 4 main areas of content marketing:

With our service your can fully automate your content discovery and sharing activities. Flying on autopilot is great, but sometimes you need to take control. We are working on a way where you can hand pick content items from various feeds and add them to your own personal feeds. So here is how it's going to work:
Get some public or private feeds with content that you are interested in (sources that you are interested in). Add them to your Feeds Reader.
Create a personal feed and setup posting campaigns with it for all of your social media accounts and blogs.
Regularly check feeds in your Feeds Reader for items that you want to be shared to your blogs or social accounts. Select and add them to your personal feed. They will be automatically posted to all of your destinations.
THIS FEATURE IS COMING SOON...
Blogs & social accounts served
Fall in love with our features
Feel free to contact us with any questions,
provide feedback or just say hello!